Experience Our Willamette Valley Winery
See our extensive library of sustainably grown and thoughtfully produced wines exemplify the King Estate spirit.
Our estate is yours to explore. Wine begins with people and place — elements that belong to one winery alone. No other winery in Oregon can tell the story our wines tell. Discovery awaits.
Great wines and true exclusivity — King Estate Tower Club wines are made in limited amounts by our skilled winemakers and available only through the Tower Club and King Estate Restaurant.
Our Wines
The Estate
Founded in 1991 by the King family with a deep commitment to sustainable farming, King Estate is the largest Biodynamic® certified vineyard in North America. Discover how our uniquely integrated ecosystem, located in Oregon's prestigious Willamette Valley, is ideal for making remarkable wines.
Learn More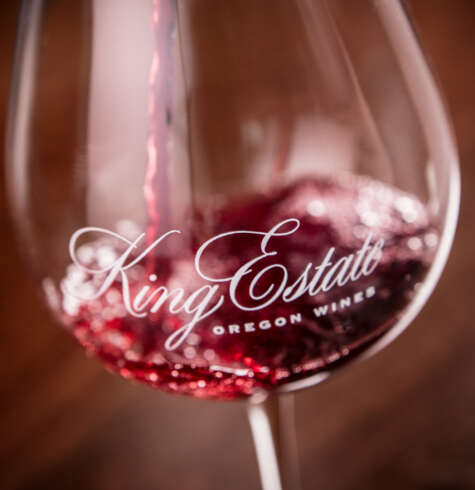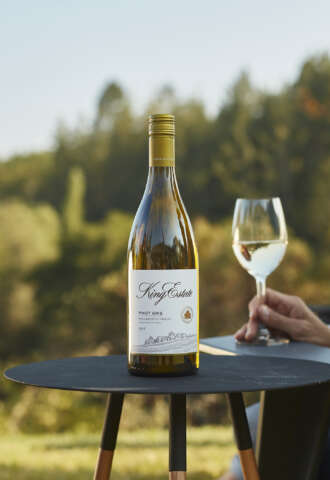 Our Wines
Crafted with an artisanal style that celebrates the unique characteristics of the Pacific Northwest, our sustainably grown and thoughtfully produced wines are world renowned.
See All Wines
The Restaurant at King Estate
Delectable estate-sourced cuisine in an extraordinary setting. Join us for unforgettable food and library wines available only on the estate.
Learn More